Featured Speakers
Invited Speakers
---
Rebecca Betensky, New York University
Dr. Rebecca Betensky is the President-Elect of the New England Statistical Society (NESS). She is Professor and Chair of Biostatistics at NYU School of Global Public Health. Her research focuses on censored and truncated data and efficient designs for clinical trials. Much of her current work is motivated by clinical and observational studies in Alzheimer's disease.
---
Janet Maynard, FDA
Dr. Janet Maynard is the Director of the Office of Rare Diseases, Pediatrics, Urologic and Reproductive Medicine (ORPURM) within the Food and Drug Administration's Center for Drug Evaluation and Research (CDER). In this role, she oversees the development, review, and regulation of applications for drugs and biologic products reviewed within the divisions in ORPURM: The Division of Pediatrics and Maternal Health, the Division of Rare Diseases and Medical Genetics, the Division of Urology, Obstetrics and Gynecology, and the Division of Pharmacology-Toxicology for Rare Diseases, Pediatrics, Urologic and Reproductive Medicine/Specialty Medicine. Prior to serving as Director, she was the Deputy Director of ORPURM.

Prior to ORPURM, Dr. Maynard was the Director of the Office of Orphan Products Development, and oversaw legislatively mandated designation and grant programs intended to promote the development of products for rare diseases including, orphan drug, rare pediatric disease, and humanitarian use device designation programs, as well as clinical trial, natural history study, and pediatric device consortia grant programs. Before directing OOPD, she was a clinical team leader in CDER's Division of Anesthesia, Analgesia, and Addiction Products. She originally joined FDA in 2011 as a Medical Officer in the Division of Pulmonary, Allergy, and Rheumatology Products (DPARP), before becoming a clinical team leader in DPARP.

Dr. Maynard received her medical degree from Vanderbilt University and completed a residency in internal medicine at Duke Hospital. Subsequently, she completed a fellowship in rheumatology at Johns Hopkins Hospital. During her fellowship, she completed a Master of Health Science at the Johns Hopkins Bloomberg School of Public Health in the Graduate Training Program in Clinical Investigation.
---
Shein-Chung Chow, Duke University
Shein-Chung Chow, Ph.D. is currently a Professor at the Department of Biostatistics and Bioinformatics, Duke University School of Medicine, Durham, North Carolina. Dr. Chow was also a special government employee (SGE) appointed by the Unite States Food and Drug Administration (FDA) as an Oncologic Drug Advisory Committee (ODAC) voting member and Statistical Advisor to the FDA (2015-2017, 2019-2022). Between 2017-2019, Dr. Chow was on-leave for FDA as an Associate Director at Office of Biostatistics, Center for Drug Evaluation and Research (CDER), FDA. Dr. Chow was the Editor-in-Chief of the Journal of Biopharmaceutical Statistics (1992-2020) and is the Editor-in-Chief of the Biostatistics Book Series at Chapman and Hall/CRC Press of Taylor & Francis Group. He was elected Fellow of the American Statistical Association in 1995 and an elected member of the ISI (International Statistical Institute) in 1999. Dr. Chow is the author or co-author of over 350 methodology papers and 33 books including Design and Analysis of Bioavailability and Bioequivalence Studies, Biosimilars: Design and Analysis of Follow-on Biologics, Biosimilar Product Development, Analytical Similarity Assessment in Biosimilar Drug Development, Advanced Statistics in Biosimilar Product Development, Advanced Statistics in Regulatory Critical Clinical Initiatives, and most recently, Innovative Methods for Rare Disease Drug Development.
---
Lee-Jen Wei, Harvard University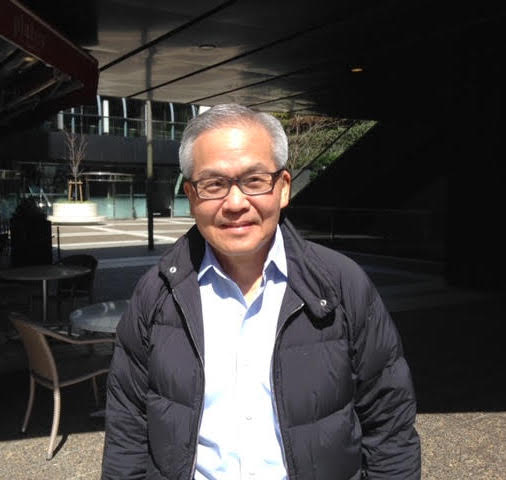 L.J. Wei is a professor of Biostatistics at Harvard University. Before joining Harvard, he was a professor at University of Wisconsin, University of Michigan, and George Washington University. His main research interest is in the clinical trial methodology, especially in design, monitoring and analysis of studies. He has developed numerous novel statistical methods which are utilized in practice. He received the prestigious Wald Medal in 2009 from the American Statistical Association for his contribution to clinical trial methodology. He is a fellow of American Statistical Associating and Institute of Mathematical Statistics. In 2014, to honor his mentorship, Harvard School of Public Health established a Wei-family scholarship to support students studying biostatistics. His recent research area is concentrated on translational statistics, the personalize medicine under the risk-benefit paradigm via biomarkers and revitalizing clinical trial methodology. He has more than 250 publications and served on numerous editorial and scientific advisory boards including data monitoring for governments and industry. L. J. Wei has extensive working experience in regulatory science for developing and evaluating new drugs/devices.
---
Marie-Abèle Bind, Massachusetts General Hospital Biostatistics Center
Marie-Abèle Bind is an Assistant of Investigation at the Massachusetts General Hospital (MGH) Biostatistics Center and an Assistant Professor at the Harvard Medical School. Her research interests focus on developing causal inference methods for quantifying the effects of randomized and non-randomized exposures on various outcomes and understanding the mechanisms explaining these effects. Her current research is funded by the NIH Early Independence Award program. She completed her joint PhD in Biostatistics and Environmental Health at the Harvard School of Public Health, working with Professors Joel Schwartz and Brent Coull. She then became a Ziff postdoctoral Fellow at the Harvard University Center for the Environment. In 2016, she was awarded an Early Independence Award (NIH High-Risk High-Reward research grant) and became Research Associate in the Department of Statistics. From 2017 to 2021, she became a John Harvard Distinguished Science Fellow.
---
Cong Chen, Merck & Co.
Dr. Cong Chen is Scientific AVP in Early Development Statistics at Merck & Co., Inc., providing fit-for-purpose decision-making strategies and novel statistical approaches for early and early-to-late transitional oncology programs, and supporting oncology external collaborations, competitive intelligence, and high-profile due diligence projects. Prior to taking the role, he led the statistical support for the development of pembrolizumab and played a key role in accelerating its regulatory approvals.

He is an elected Fellow of American Statistical Association (2016), an Associate Editor of Statistics in Biopharmaceutical Research, a member of Cancer Clinical Research Editorial Board and a leader of the DIA Innovative Design Working Group. He has published over 100 papers and 10 book chapters on innovative design and analysis methods of clinical trials, has given multiple short courses on the subject at statistical conferences and was invited to give oral presentations at multiple medical conferences on design strategies for oncology drug development.
---
Yoonjin Cho, Regenxbio
Dr. Cho is a Sr. Director of Biostatistics at REGENXBIO Inc. She has over 15 years of experiences in pharmaceutical and biotechnical industries. She is currently leading projects in rare disease and ophthalmology drug development within the company. She previously worked at Vanda, GSK and Gilead Science. Yoonjin received her PhD in statistics from North Carolina State University. Her research interest includes rare disease drug development, biomarker endpoints and the utilization of historical data.
---
Gaohong Dong, BeiGene
Gaohong Dong, PhD has 20 years of experience in the pharmaceutical industry. He is a Director of Biostatistics at BeiGene. Prior to joining BeiGene, he worked at Novartis, then worked as a consultant under his own entity of iStats Inc. Gaohong is very active on research. He published statistical journal papers and book chapters on Bayesian-Frequentist design, adaptive design, missing data imputation, meta-analysis, and composite of prioritized multiple outcomes. During the recent years, he has been focusing on the win statistics (win ratio, win odds, and net benefit). Gaohong has been serving as an Associate Editor of the Journal of Biopharmaceutical Statistics since 2017.
---
Haoda Fu, Eli Lilly and Company
Dr. Haoda Fu is an Associate Vice President and an Enterprise Lead for Machine Learn- ing, Artificial Intelligence, and Digital Connected Care from Eli Lilly and Company. Dr. Haoda Fu is a Fellow of ASA (American Statistical Association), and IMS Fellow (Institute of Mathematical Statistics). He is also an adjunct professor of biostatistics department, Univ. of North Carolina Chapel Hill and Indiana university school of medicine. Dr. Fu received his Ph.D. in statistics from University of Wisconsin - Madison in 2007 and joined Lilly after that. Since he joined Lilly, he is very active in statistics methodology research. He has more than 100 publications in the areas, such as Bayesian adaptive design, survival analysis, recurrent event modeling, personalized medicine, indirect and mixed treatment comparison, joint modeling, Bayesian decision making, and rare events analysis. In recent years, his research area focuses on machine learning and artificial intelligence. His research has been published in various top journals including JASA, JRSS, Biometrika, Biometrics, ACM, IEEE, JAMA, Annals of Internal Medicine etc.. He has been teaching topics of machine learning and AI in large industry conferences including teaching this topic in FDA workshop. He was board of directors for statistics organizations and program chairs, committee chairs such as ICSA, ENAR, and ASA Biopharm session. He is a COPSS Snedecor Awards committee member from 2022-2026, and will also serve as an associate editor for JASA theory and method from 2023.
---
Ixavier A. Higgins, Eli Lilly and Company
Ixavier (Zae) Higgins is a Senior Advisor at Eli Lilly & Company. He works in preclinical statistics supporting Neuroscience, where he leverages imaging, genetics, and -omics data to gain insights on neurodegenerative diseases. Prior to Eli Lilly, Zae was a PhD student in the Department of Biostatistics and Bioinformatics at Emory University. His work focused on methods development for network analysis of resting state fMRI and diffusion tensor imaging data. He also holds a B.S. in Mathematical Economics and an M.A. in Mathematics from Wake Forest University. In his free time, Zae loves to be outdoors (biking or playing sports), spending time with family, and reading.
---
Bo Huang, Pfizer
Dr. Bo Huang is Executive Director, Statistics Group Head of Non-malignant Hematology at Pfizer. Previously, he had more than 15 years of industry experience across all stages of global clinical development of oncology products in solid tumors and hematological malignancies, and successfully led a number of global submissions, including the first Pfizer submission in the FDA's Real-Time Oncology Review (RTOR) pilot program. He is a recognized scientific leader in developing and applying innovative quantitative methods, adaptive dose finding and confirmatory designs in drug development, one of the main drivers behind the increased use of innovative model-based and adaptive designs at Pfizer. He designed the first protocol at Pfizer Oncology using a Bayesian model-based adaptive design in 2010, paving the way for future use of similar innovative adaptive designs. He has over 120 publications, including as lead author or co-author of articles published in top-tier journals such as NEJM, JCO, The Lancet, JAMA Oncology, Annals of Internal Medicine, Biometrics, Statistics in Medicine etc. He also jointly holds a US patent in cancer treatment (US8435516B2). In addition, he received several poster and paper awards from the American Statistical Association and the International Biometric Society, and has been serving as Guest Editor/Associate Editor for several scientific journals, serving as Industry Co-Chair of the 2021 Regulatory-Industry Statistics Workshop, serving as Chair of the Poster Award Committee for the ASA Biopharmaceutical Section (2020-2023), elected as Program Chair-elect 2023 for the ASA Biopharmaceutical Section, and was an elected Board Director of the International Chinese Statistical Association (2016-2019). He received his PhD in Statistics from the University of Wisconsin-Madison, and is an elected Fellow of the American Statistical Association.
---
Carina Ittrich, Boehringer Ingelheim
Dr. Carina Ittrich is working as Expert Therapeutic Area and Methodology Statistician in Inflammation at Boehringer Ingelheim Pharma GmbH & Co KG, Germany. She has more than 15 years of experience in pharmaceutical industry with focus on statistical aspects in Translation Medicine and Clinical Pharmacology and special interest in biomarker guided clinical development. Carina has a Ph.D. in Mathematics from the University of Rostock, Germany. Before joining Boehringer Ingelheim, she worked as PostDoc in the Biostatistics Department at the German Cancer Research Center in Heidelberg.
---
Xiaodong Luo, Sanofi
Xiaodong Luo (PhD) is working at Sanofi as Biostatistics Team Leader focusing on Neurology and Statistical Innovation. He has published papers on different research topics including survival analysis, missing data handling, multiplicity control, Bayesian hypothesis testing and Basket trials. He is a Board member of ICSA (2021-2023) and a member of Editorial Board for Contemporary Clinical Trials.
---
Peter Mueller, University of Texas at Austin
Peter Mueller is Professor of Statistics and Mathematics at UT Austin.He works on Bayesian inference, with a focus on nonparametric Bayesian methods, simulation based methods, optimal design and multiple comparison procedures, with an interest in applications to biostatistics and bioinformatics, including in particular Bayesian clinical trial design. He is an elected fellow of the ASA, the IMS, and ISBA, and served as president of ISBA, and as chair of ASA/SBSS.
---
Kevin Roberts, Pfizer
Kevin Roberts is a statistician at Pfizer in the Inflammation & Immunology therapeutic area, with a focus on I&I rare diseases. Kevin joined Pfizer in 2019. He has worked is rare diseases since 2018 and has worked in the drug development since 2005. Kevin earned his Ph.D in Biostatistics from Harvard in 2003.
---
Peng Sun, Biogen
Dr. Peng Sun is Senior Director of Biostatistics at Biogen. After receiving his Ph.D. degree in statistics in 2006 from the University of Iowa, Peng worked in the clinical pharmacology statistics group at Merck for four years before joining GSK. At GSK, Peng was the lead statistician for the global submission of a combination treatment for metastatic melanoma that received accelerated approval from the FDA. Peng currently works at Biogen as the statistical lead in the neuromuscular area.
---
Bang Wang, Vertex
Dr. Bang Wang is the Senior Biostatistician II at Vertex Pharmaceuticals, where he supports multiple clinical trials in the early phase. Before joining Vertex, Bang graduated from the University of Pittsburgh with Ph.D. in Statistics. His primary research interests are win-odds regression in clinical trials with composite endpoints, missing values in risk prediction, and causal inference. During his Ph.D. studies, he also interned at FDA CDER II and Moderna. Before that, he earned his BS degrees in Statistics and Mathematics from the University of North Carolina at Chapel Hill.
---
Chenguang Wang, Regeneron
Dr. Chenguang Wang is the Head of Statistical Innovation at Regeneron. Previously, Dr. Wang was an Associate Professor at Johns Hopkins University. He also worked as a Mathematical Statistician at CDRH, FDA. Dr. Wang has extensive experience in clinical trial design and analysis, especially in regulatory settings.
---
Xin Wang, Bristol Myers Squibb
Dr. Xin Wang is Senior Director in BMS leading Cell Therapy Breyanzi Franchise Biometrics Team. Xin received her Ph.D in Statistics from Northwestern University, since then she has 15+ years of experience in pharmaceutical industry.

Prior to joining BMS in 2021, Xin was TA Lead of Rheumatology at AbbVie where she held positions with increasing responsibilities with 5 years as people manager. Xin has led the Rheumatology statistics team with significant contributions to the submission and approval of Rheumatology indications in Rinvoq and Humira. Prior to AbbVie, Xin had worked at Pfizer and Sanofi in Inflammation, CVMED and internal medicine.

Her research interest includes multiple comparisons, gatekeeping procedures, dose-finding, missing data imputations, and adaptive designs.
---
Ying Yuan, University of Texas MD Anderson Cancer Center
Ying Yuan is Bettyann Asche Murray Distinguished Professor and Deputy Chair in the Department of Biostatistics at University of Texas MD Anderson Cancer Center. Dr. Yuan is an internationally renowned researcher in innovative Bayesian adaptive designs. The designs and software developed by Dr. Yuan's lab (www.trialdesign.org) have been widely used in medical research institutes and pharmaceutical companies. The BOIN design, developed by Dr. Yuan's team, is a groundbreaking oncology dose-finding design that has been recognized by the FDA as a fit-for-purpose drug development tool. Dr. Yuan was elected as the American Statistical Association Fellow, and is the leading author of two books, "Bayesian Designs for Phase I-II Clinical Trials" and "Model-Assisted Bayesian Designs for Dose Finding and Optimization," both published by Chapman & Hall/CRC.
---
Yaohua Zhang, Vertex
Dr. Yaohua Zhang is an Associate Director at Vertex Pharmaceuticals. Since joining Vertex in 2017, Yaohua has worked on various trials from phase I to phase III and submission work. Most recently, he is the project lead statistician of two disease areas and is actively engaging in strategic planning, early pipeline development and theoretical research. Yaohua graduated with a PhD degree in statistics from UConn in 2017 and since then has been an active alumnus. He has been supporting NESS activities and sit on several NESS committees. Apart from his daily busy work, he also conducts several research topics related to practical issues seen in the setting of pharmaceutical industry through collaboration with colleagues.
---
Jian Zhu, Servier
Jian Zhu is currently a Director of Biostatistics at Servier Pharmaceuticals. He obtained his PhD in Biostatistics from University of Michigan, Ann Arbor and worked at Michigan Alzheimer's Disease Center and Takeda Pharmaceuticals prior to joining Servier. His drug development experience includes leading global oncology programs in hematologic malignancy and solid tumors, leading statistical innovation working groups and serving as statistical consultant and advisory panel member in multiple therapeutic areas. His research interest includes adaptive designs, real world data, non-proportional hazards, Bayesian dose finding designs and missing data analysis. He has also published 20+ statistical methodology papers in peer-reviewed journals and book chapters.