Committees
Founders
Organizing Committee
Supporting Team
Tracy Burke, University of Connecticut
Simiao Gao (Student volunteer), University of Connecticut
Min Lin (Student volunteer), University of Connecticut
Courtney Trzasko, University of Connecticut
Yelie Yuan (Webmaster), University of Connecticut
---
Dr. Ming-Hui Chen is Board of Trustees Distinguished Professor and Head of the Department of Statistics at the University of Connecticut (UConn). He was elected to Fellow of International Society for Bayesian Analysis in 2016, Fellow of the Institute of Mathematical Statistics in 2007, Fellow of American Statistical Association in 2005. He also received the University of Connecticut AAUP Research Excellence Award in 2013, the UConn College of Liberal Arts and Sciences (CLAS) Excellence in Research Award in the Physical Sciences Division in 2013, the University of Connecticut Alumni Association's University Award for Faculty Excellence in Research and Creativity (Sciences) in 2014, and ICSA Distinguished Achievement Award in 2020. He has published over 428 statistics and biostatistics methodological and medical research papers in mainstream statistics, biostatistics, and medical journals. He has also published five books including two advanced graduate-level books on Bayesian survival analysis and Monte Carlo methods in Bayesian computation. He has supervised or been supervising 37 PhD students. He served as President of the International Chinese Statistical Association (ICSA) in 2013, Program Chair and Publication Officer of SBSS of the American Statistical Association (ASA) and the ASA Committee on Nomination for 2016-2017 to nominate candidates for ASA President/Vice President. Currently, he serves as the 2022 JSM Program Chair, Past President of the New England Statistical Society (nestat.org), Co Editor-in-Chief of Statistics and Its Interface, inaugurated Co Editor-in-Chief of New England Journal of Statistics in Data Science, and an Associate Editor of JASA, JCGS, and LIDA.
---
Dr. Ouhong Wang is currently Chief Development Officer at Angitia Biopharmaceuticals. He took on this expanded drug developer role in the summer of 2021 after close to 27 years as a pharmaceutical statistician with various companies including Lilly, Amgen, Boehringer Ingelheim, and most recently as VP, Head of Biostatistics at Vertex. Ouhong received his PhD in statistics from Iowa State University.
---
Dr. Kun Chen, University of Connecticut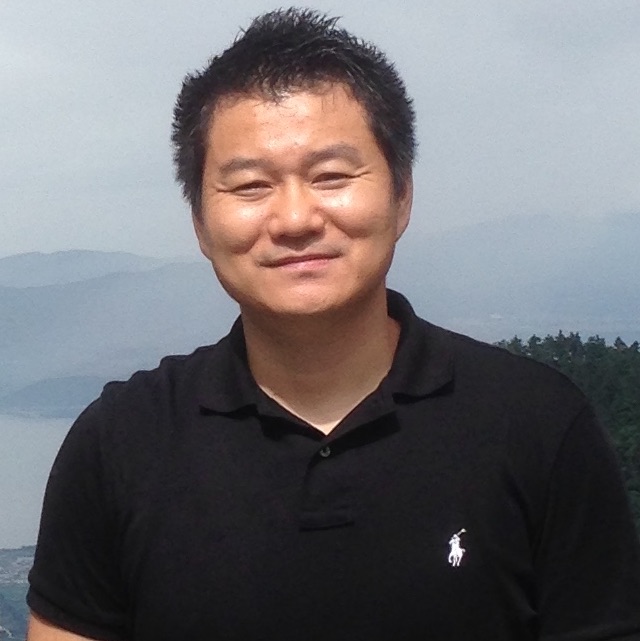 Kun Chen is a Professor in the Department of Statistics at the University of Connecticut (UConn) and a Research Fellow at the Center for Population Health, UConn Health Center. He has been a Fellow of the American Statistical Association (ASA) since 2022 and an Elected Member of the International Statistical Institute (ISI) since 2016. His research mainly focuses on large-scale multivariate statistical learning, statistical machine learning, and healthcare analytics. He has extensive interdisciplinary research experience in several fields, including ecology, biology, agriculture, and population health. Dr. Chen has graduated with over ten PhDs and received Recognition for Teaching Excellence at UConn multiple times. He has also been active in professional services. In particular, he was a core member in establishing the New England Statistical Society (NESS) in 2017 and served as its secretary until 2021. Currently, he serves as the Program Chair for the ASA Section on Statistical Computing and Vice-President for the ASA Connecticut Chapter.

Dr. Chen received his B.Econ. in Finance and Dual B.S. in Computer Science & Technology from the University of Science & Technology of China in 2003, M.S. in Statistics from the University of Alaska Fairbanks in 2007, and Ph.D. in Statistics from the University of Iowa in 2011. Before joining UConn, he was on the faculty of Kansas State University from 2011 to 2013.
---
Dr. Richard Zhang, Pfizer
Richard Zhang is the Statistics Group Lead for late phase clinical development in rare diseases at Pfizer. He has been in the pharmaceutical industry for over twenty years with exposure to hundreds of clinical trials spanning multiple therapeutical areas: Neuroscience, Pain, Rheumatology, Endocrine and IEM. He has extensive knowledge and experience in regulatory interactions and submissions. His research interests include innovative trial design, real world evidence, meta-analysis, data mining and modeling. Richard received his PhD in statistics from the University of Kentucky.
---
Dr. Andy Chi, Takeda
Andy Chi currently serves as Executive director of Statistics and Quantitative Sciences (SQS), Data Sciences Institute (DSI) at Takeda. He is a member of DSI Leadership team (LT) and SQS management team (MT), supporting development and commercialization of Takeda Oncology Portfolio. He has 18 years of drug development experience, and has been strong advocate for innovative trial design and quantitative decision making using diverse trial types and data sources in clinical trials, from Academia and RWD/RWE. Andy received his MS in biometry from University of Texas, Houston, and PhD in Medical Science from University of South Florida.
---
Dr. Ran Duan, Angitia Biopharmaceuticals
Ran Duan is the Sr. Director, Global Head of Biometrics at Angitia Biopharmaceuticals. Before joining Angitia, Ran worked at Alexion, AstraZeneca Rare Disease and Eli Lilly and Company, where she led multiple ophthalmology and diabetes pipelines. She is also an active member of the AGA pediatric working group. Her research interests include the innovative trial design for pediatric rare disease, RWE generation and digital solutions for health care. Ran obtained her Ph.D. in statistics from the University of Missouri-Columbia.
---
Dr. Roee Gutman is an Associate Professor (Tenured) in the Department of Biostatistics at Brown University. His areas of expertise are causal inference, file linkage, missing data, Bayesian analysis and their application to data sources in health services research. He has vast experience in designing and analyzing large pragmatic randomized trials and secondary datasets from various sources (e.g. Medicare claims data, VA health data). He has been involved in many comparative effectiveness studies where he contributed in terms of the statistical theory and its implementation. Dr. Gutman is the lead statistician on multiple NIH and VA grants, and he has received two PCORI methods award.
---
Dr. Jianan Hui is a Sr. Principal Biostatistician in Global Biostatistics at Servier Pharmaceuticals. She currently leads the global submission activities in hematology. Prior to her role at Servier, she was a Senior Biostatistician at Boehringer Ingelheim Pharmaceuticals. She has worked on various projects in immunology, oncology, cardiovascular and metabolism. Her research interests includes Bayesian statistics, adaptive design, statistical go/no-go decision making and statistical learning. Jianan received her Ph.D. in Applied Statistics at University of California, Riverside with research focuses in Markov chain Monte Carlo and spatiotemporal Bayesian Hierarchical modeling. Prior to that, she received two B.S. degrees in Mathematics from University of Texas at Arlington and in Information and Computational Science from University of Science and Technology Beijing.
---
Jeff Palmer has been a statistics group head leading early clinical development in rare diseases at Pfizer for the past 5 years. Prior to Pfizer he had worked for over ten years with various other pharma and consulting companies supporting mainly rare diseases, oncology, and neurology. Jeff received his MS in statistics from the University of Chicago and conducted his doctoral research in statistics at Carnegie Mellon University.
---
Dr. Susie Sinks, Biogen
Dr. Susie Sinks is currently a Director in Development Statistics at Biogen, where she has served as program lead in neuromuscular, multiple sclerosis and immunology therapeutic areas. Before joining Biogen in 2019, Susie worked in the FDA over 5 years for the Division of Metabolic and Endocrinology Products (DMEP) with specialty in diabetes and metabolic statistical review after receiving a Ph.D. in Biostatistics from Virginia Commonwealth University. Her research interests include missing data, surrogacy modeling, benefit and risk assessment.
---
Dr. Yang Song is currently Executive Director, Biostatistics Group Head for Pipeline Development, at Vertex Pharmaceuticals Inc., leading biostatistics teams supporting multiple rare disease pipeline development projects. Prior to joining Vertex, he was with Merck for nearly 10 years, rotated through its PA, Beijing, and NJ global sites, with increasing responsibilities for global drug development across multiple therapeutic areas. He also worked with Johnson & Johnson for oncology drug development early in his career. His research interests include rare disease clinical trial methodology, real world evidence, data integration, optimal clinical development strategy, statistical issues in oncology clinical trials, biomarker endpoints, and subgroup analyses. He is a member of the ASA Biopharmaceutical Scientific Working Group on Real World Evidence. Yang received his Ph.D. in Statistics from the University of Wisconsin - Madison.
---
Dr. Rui (Sammi) Tang is an innovative, results-oriented pharmaceutical leader with an established track record of building, launching and supporting high performing teams, collaborating across organization lines and developing innovative trials design options and quantitative solutions that capitalize on opportunities to produce optimal, cost-effective results. She is currently the VP, Global Head of Biometrics at Servier Pharmaceuticals.

Prior to join Servier she was the Biostatistics Therapeutic Area Head for multiple teams at Shire Pharmaceuticals including oncology, Transplants, Ophthalmology and prematurity neonates and has worked at several other organizations, including Vertex, Amgen, Mayo Clinical and Merck. At Amgen, she served as the biostatistics lead of Companion Diagnostics and the Global Statistics Lead for multiple oncology clinical programs from early phase to late phase. Sammi has great experience in CDRH, CBER, CDER, health Canada, EMA and Asian regulatory agencies interactions. Sammi's research interests are primarily in the area of adaptive clinical trial design and biomarker subgroup related statistical issues in precision medicine. She has authored more than 50 articles in peer-reviewed scientific journals on methodology, study design, data analysis and reporting and is a co-inventor of several patents. Besides her daily work, she actively promotes data science through many of her volunteer activities: Sammi is co-founder of DahShu which is a 501(c)(3) non-profit organization, founded to promote research and education in data sciences with almost 5000 members internationally. She is leading teams in the Innovative design scientific working group (IDSWG) of oncology drug development and small population working group for rare disease statistical methodology development. She is also an active member in ASA(American Statistics Association) and ICSA(International Chinese Statistics Association) to serve the biostatistics and data science professional community.

Sammi graduated from the University of Michigan Technology University with a PhD in statistics Genetics.
---
Dr. Lin Wang, Insmed
Dr. Lin Wang currently serves as the Vice President and Head of Biometrics at Insmed. Prior to joining Insmed, She spent more than 17 years at Sanofi where she held positions of increasing responsibility, including as Global Biostatistics Head for Rare Diseases and Rare Blood Disorders. Lin has extensive clinical development experience in all stage of clinical development from pre-IND, global NDA/MAA submissions to approvals across multiple diseases for small, large molecules and gene therapies. Her research interests include rare disease clinical trial design and analysis methodology, count data, adaptive design. Lin earned her Ph.D. in Statistics from the University of Wisconsin-Madison.
---
Dr. Susan Wang, Boehringer Ingelheim
Dr. Susan Wang is the Global Head of Biostatistics and Data Sciences in Inflammation at Boehringer Ingelheim Pharmaceuticals. She has many years of experience working on new drug development and registration as a statistician as well as in various leadership roles. She is passionate about implementing efficient statistical methods and statistical modeling in clinical new drug development, in rare diseases. Susan has a Ph.D. in statistics from Stony Brook University in New York.